Early Years Foundation Stage (EYFS) and the Curriculum
At The Day Nursery we believe that every child deserves the best possible start in life. To help achieve this, we deliver the Early Years Foundation Stage in a safe and stimulating environment. We hope to support the children in our care and help them reach their full potential.
The aim of the EYFS is to help young children achieve the five Every Child Matters outcomes of Staying safe, Being healthy, Enjoying and achieving, Making a positive contribution and Achieving economic wellbeing.
The Early Years Foundation Stage is a principled approach delivered through four themes:
A Unique Child

Positive Relationships

Enabling Environments

Learning and Developing
The Curriculum
The EYFS Curriculum consists of Early Learning Goals that are set out into three Prime areas of learning and development:
Personal, Social and Emotional Development;

Physical Development;

Communication and Language.
And four Specific areas of learning and development:
Literacy;

Mathematics;

Understanding the World;

Expressive Arts and Design.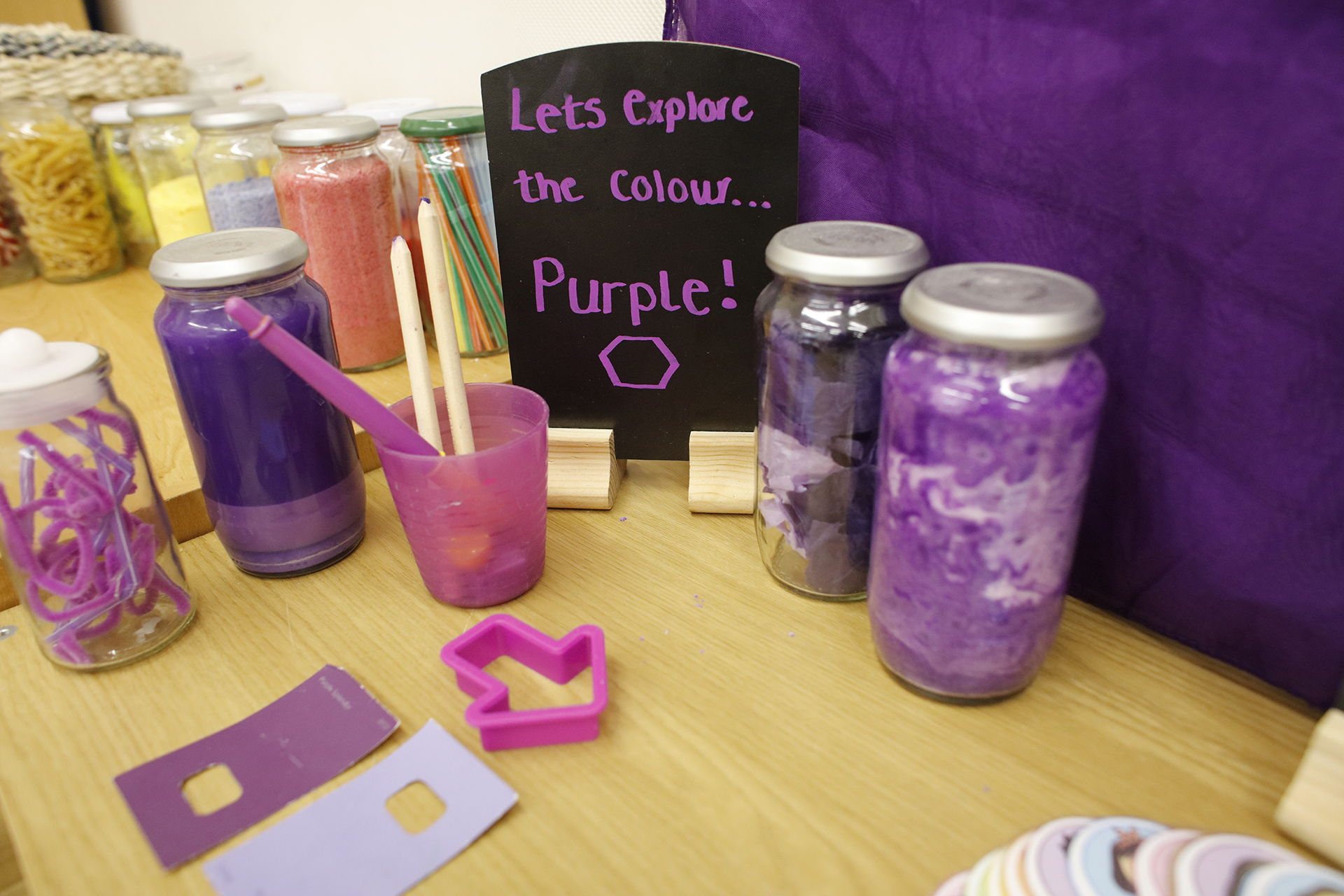 These areas will be covered throughout the nursery day, the Curriculum is delivered through play and the planned activities will be suitable for the stage each child has reached. The children will be stretched but not pushed beyond their capabilities so they can continue to enjoy learning.
The planning will be a balance between adult-led and child-initiated activities. On-going observational assessments are carried out to inform planning for each child's continuing development through play-based activities.
Children are encouraged to make choices and decisions about a range of activities they would like to be involved in throughout the day.