Extra Activities
As we feel that this is very important for the children's development, all of the following classes are free to the parent, with nursery paying the cost.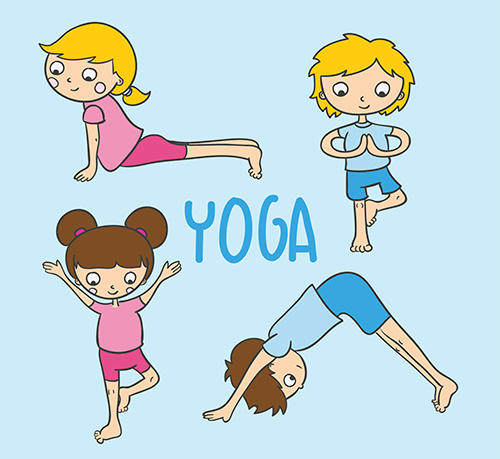 NEW – Mindfulness and wellbeing childrens Yoga Sessions in Nursery
Our external teacher has over 30 years teaching experience within the Dance and Fitness industry and more recently Yoga. She is qualified to teach yoga from one years of age right through to teenagers and adults.  
We are now providing (free to the parent, i.e. no additional cost to you) weekly childrens yoga sessions in nursery 
Children's Yoga differs somewhat to adult Yoga, although the traditional Yoga postures are used. Yoga itself is not religious. Yoga is introduced to the children through play, stories or a theme. Most importantly the use of their imagination is encouraged together with learning mindfulness.
The benefits of Yoga:
Increases strength, flexibility, stability of joints
Helps to relax, unwind, and calm down to reduce stress and anxiety
Promotes better sleep
Encourages better interaction between adult and child, as well as between other children
Improves their fine and gross motor skills, as well as their coordination
Develops self-confidence, self-expression, and body awareness
Promotes a healthy, active lifestyle

First Signs – Baby Sign Language
Baby Sign Language helps baby communicate thought, wants, and needs while developing language skills needed for speaking! Less Frustration for Baby and for you too! Baby Sign gives an insight into your baby's world, accelerates baby's language skills, vocabulary and enriches parent to child interaction.
Baby Sign stimulates intellectual and emotional development and builds self-esteem and confidence in communication.

Dance Classes
We have a dance teacher who comes into nursery every other week (during term time only) to do dance classes with the all of the children in every room.  The dance teacher holds Associate teaching qualifications with the ISTD and IDTA dance societies. These classes will be held during term time only.  

Bilinguasing
Bilinguasing offers the opportunity for children to sing songs in French and Spanish, using a unique sensory movement and music programme developed for the children, to meet ages and stages of development.
Bilinguasing is a fantastic way to support children to embrace different languages and cultures. Children embark on a magical journey every session; greeting each other in the foreign language, meeting animal characters, playing instruments, reaching for the stars on a trip to the moon, swimming with the fish in the sea and dancing among the colours of the rainbow.
It is now commonly understood that teaching children languages from an early age really helps their development, enhances their speech and increases their confidence.