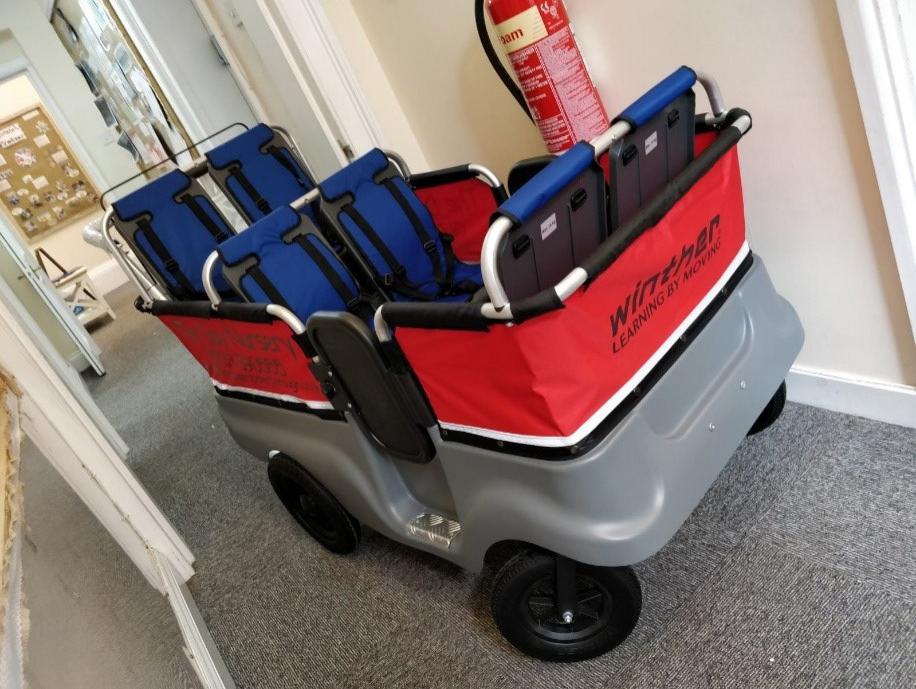 Due to our city centre location, we are very lucky to have lots of amazing places to visit with the children on our doorstep.  You might have seen us out and about in one of our Kiddybusses.
General Walks
We have various walks/outings in the local community. 
Public Transport – The train and bus station are close to nursery, so we have taken the children on visits to see the different types of transport
Queensgate & City Centre Events – There are numerous events on in Queensgate & in the city centre, which we like to attend.  
Peterborough Cathedral– The children regularly go for walks around the picturesque cathedral grounds.  The older children watch the annual Childrens Christmas Nativity at Peterborough Cathedral and parents are welcome to come along too!
Central Library– the children enjoy borrowing books. They also participate in workshops such as Makaton, mask making and face painting.
Peterborough Museum– we are lucky enough to be situated next door to the museum and the children enjoy looking around at the latest exhibits.
Pets at Home– we organise pre-arranged visits to Pets at Home.  All ages of children love going to see their favourite pets and with the Pets at home staff assistance, the children have handled rabbits, guinea pigs and even snakes! The babies love watching the fish swim around.
Shopping– the children visit local shops, supermarkets and Peterborough Market to buy their own ingredients for cooking activities.
Pizza Express– when we focused on Italy for our language of the month, we organised a visit to Pizza Express in which the Pre School children had fun being chefs for the day, tasting fresh ingredients and making their own pizzas. 
Central Park – the children enjoy visiting Central Park for a picnic and play when the weather is nice.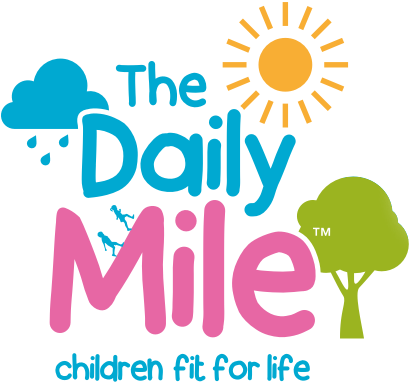 The Nursery owner attended a recent conference and listened to a presentation from the creator of The Daily Mile about the benefits of this to children and decided to implement this in our nursery.
The Daily Mile basic principles that apply to primary schools can apply equally well to Early Learning and Childcare (ELC) settings.  These can be summarised as 'every child, every day', based on the 'Four Fs': fun, friendship, fresh air and freedom.
Key elements include:
children running/jogging/walking/toddling for 15 minutes a day outside in the fresh air as part of a daily focus on health and wellbeing and physical activity. There is no requirement to complete a mile. The mile is derived from the approximate distance that the original Daily Mile pioneers at St Ninian's Primary School, Stirling, managed in 15 minutes

children taking responsibility and ownership for their Daily Mile, which means going at their own pace and deciding on whether to, and when to, run, jog, walk (or, in the case of many two year olds, toddle)

the teacher or other ELC practitioner/manager chooses when to do The Daily Mile, depending on what else is happening that day

the Daily Mile is physical activity and health and well-being in a social, outdoors context. It is not active play, physical education (PE) or outdoor learning, although participating in The Daily Mile can encourage curiosity and interest in outdoor environments in keeping with wider outdoor learning opportunities
General health and wellbeing benefits
Children and young people both within early years and primary school settings who take part in The Daily Mile can experience various health and wellbeing benefits and improved outcomes, including:
reduced anxiety and stress

improved cognition

improved fitness and energy levels

greater concentration levels in class

improved wider health outcomes

experience of being outdoors in all seasons/weather

lower levels of obesity/weight reduction

increased confidence and levels of happiness

improved relationships and reduced isolation

sense of achievement in improving their own fitness/stamina and sense of pride in participating

greater resilience and determination

greater spatial awareness

more highly developed motor skills
The science bit (adapted from the Daily Mile Foundation Booklet)
It is widely accepted that physical inactivity and a sedentary lifestyle are bad for our health. It leaves children at risk of developing a range of adverse medical conditions during childhood and beyond into adulthood. This contrasts with those children who are physically active: they will generally have better blood sugar regulation, improved bone density, less body fat, lower blood pressure and improved arterial development.
Evidence suggests that benefits go far beyond physical health. Regular physical activity, such as The Daily Mile, is essential for brain development, can help raise attainment and lead to improvements in social, mental and emotional health too, with participating children:
feeling that they are part of the group, building new relationships and developing existing friendships

showing improvements to their mood and having a greater sense of self-worth

feeling less anxious and being able to control their emotions better
Furthermore, large scale research carried out by the University of Stirling and University of Edinburgh, in conjunction with the BBC's 'Terrific Scientific' nationwide primary science project, indicates than children's attention and memory improves after exercise.
For more information please visit:
https://www.gov.scot/publications/the-daily-mile-guidance-for-early-learning-settings-2017/